Why Is Wally West so Annoying?
---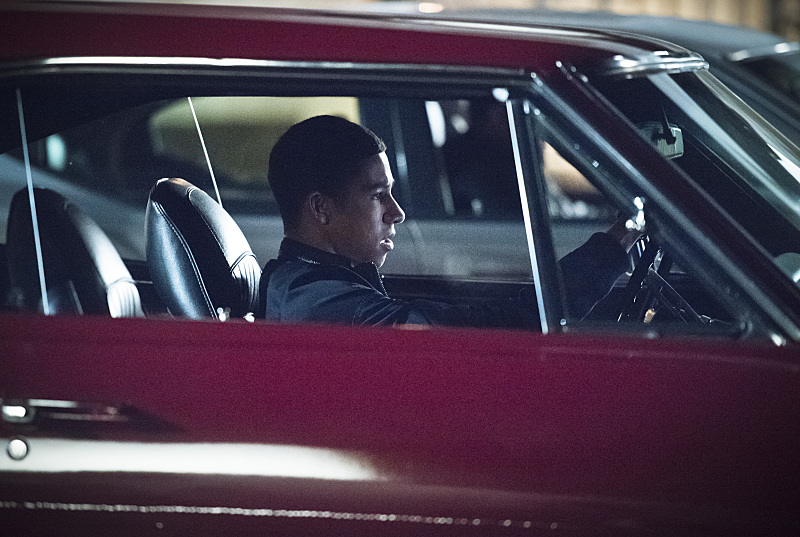 There really is no real kind way to say it.  The Flash is at the top of my list as being one my all-time favorite superhero shows.  It's got slick action, great special effects, faithfulness to the comics with some intelligent twists, and lovable characters, albeit one guy — Wally West.  I was okay with his introduction at the beginning, but this pent up angst from the get-go is really annoying me now.  He seems to put a damper on a lot of things, and sometimes acts angry for the sake of being angry.
I think the first time I cringed at his immature selfish nature was when Joe West was showing him around Barry's lab.  After Barry tells Wally how Joe is a great detective, Wally makes the snide, sarcastic remark of how he couldn't be that great since he didn't even know how to find him.  I thought to myself, "Man, that was out of the blue."  Many people online were more forgiving and gave him the benefit of the doubt.  Maybe his mother told him lies all these years, that Joe was a deadbeat?  However, I will counter that argument because when she was on her deathbed, she was apologetic about everything — which includes the circumstances of her leaving the family.  She surely would've told Wally about her mistakes and how Joe is not the one to blame.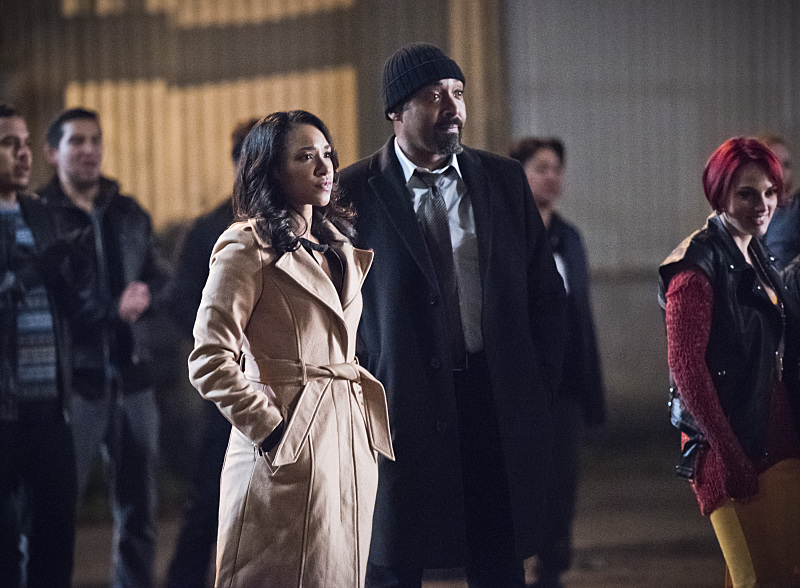 I'll give the Wally supporters one thing though.  Tonight's episode did show Iris to be a sort of an instigator.  Iris didn't need to be that confrontational during the introduction dinner scene.  Even though she was showing her responsible big sister side, she could've used a bit more tact.  However, it doesn't lessen the fact that I really don't like Wally as character.  Or, should I say, this characterization of Wally.  I'm going to get a lot of hate for this, but I'm going to go as far as calling him the Barbara Kean of The Flash.  I know, ouch!  That's my honest opinion.
The writers are probably trying to develop a character arc for him by showing him as the one straggler who's not part of the whole Flash-family.  Though I love characters who have dramatic arcs, Wally's foundation is all wrong.  Where's the lighthearted humor?  Where's the optimism?  Wally should be a conduit for the fanboy.  I would love to see a Wally who, may not be a genius at science, can trade riffs with Cisco.  When it does come time for Wally to don a speedster identity, it would be pure fun and comedy to see him take every crazy suggestion from Cisco.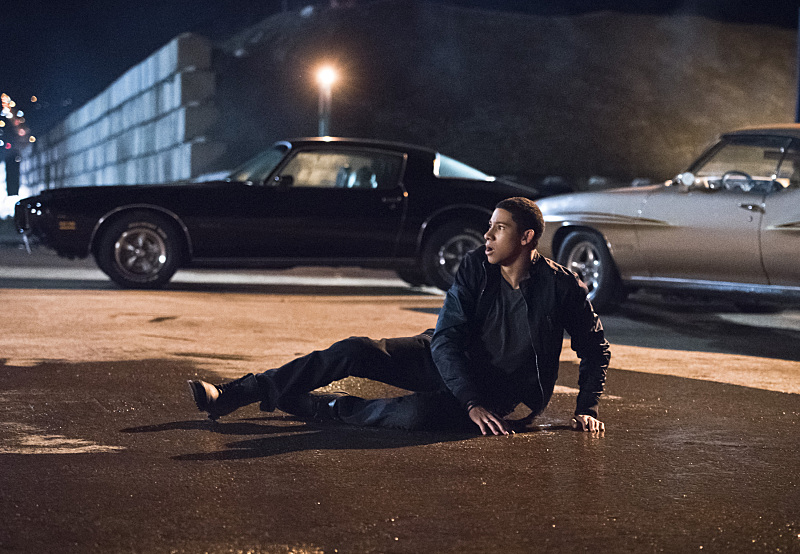 The writers for The Flash have proven time and again that they're very skilled at twists and surprises, which brings me to a theory about Wally.  Could the Wally West we're familiar with be from Earth-2?  When the team visits Earth-2 next week, they're probably going to meet some doppelgangers — with Caitlin Snow's being Killer Frost.  Who's to say that they don't encounter a Wally who's happy and humorous?  Someone who grew up with both parents and never lost his optimism.
To me, so far, Wally West has been the weakest part of this season's storyline.  And I mean this with no disrespect to the actor who plays him, Keiynan Lonsdale.  The actor is fine for the role.  I just wanted to see a Wally who's not always trying to prove something.  What do you think?  Do you like the way Wally West is being portrayed on The Flash?
Make sure to visit Nick Tylwalk for his written recap of "Fast Lane" at Bam Smack Pow.
FOLLOW ME ON TWITTER:
@slamofsteel
FRIEND ME ON FACEBOOK:
Steve Lam (Slam of Steel)
Join Dylan Landon, Devon Stewart, Lauren Mayhew, and Jack Hind every week, live and on demand, for review and conversation about each new episode of The Flash. Tweet in questions or comments to the hosts all week using the hashtag #TheFlashAS
Don't forget to follow us on Twitter @theStreamtv and The Flash After Show hosts:
Dylan Landon – @DylanfromBklyn
Devon Stewart – @DevonDStewart
Lauren Mayhew – @LCMayhew
Jack Hind – @JackHind
theStream.tv Fan Show Network presents The Flash After Show. Tune in each week, live or on demand, for review and conversation about CW's The Flash! At the helm of the show are writers & producers Greg Berlanti, Andrew Kreisberg, and DC Comics CCO Geoff Johns who help bring this DC Superhero to life. The series is produced by CW and is a spinoff of their popular DC Superhero show, Arrow. The Flash, tells the story of Barry Allen after witnessing his mother's strange murder and his father's wrongful conviction for the crime. Allen becomes a brilliant but socially awkward crime scene investigator for the Central City Police Department. After being struck by lightning from a storm and doused with chemicals in his lab, he enters a nine-month coma, and when he wakes up he discovers he has the ability to move at superhuman speeds. Harrison Wells, the disgraced designer of the failed accelerator which caused the storm, describes Barry's special nature as "metahuman". Allen soon discovers that he is not the only one changed by the radiation, vowing to use his gifts to protect Central City from the escalating violence of metahuman criminals. In the series, The Flash will face metahumans from the DC universe including Weather Wizard, Multiplex, The Mist, Captain Cold, The General, Girder, and Blackout. Barry Allen is aided by a few close friends and associates who guard his secrets.
If you're a fan of the DC and the show then tune in each week for the live after show. #TheFlashAS
SUBSCRIBE TO theStream.tv
http://www.youtube.com/subscription_center?add_user=thestreamtv
LIKE US ON FACEBOOK
http://www.thestream.tv/facebook
FOLLOW US ON TWITTER
Tweets by thestreamtv
FOLLOW US ON INSTAGRAM
https://instagram.com/thestreamtv/
...