THE DEVIL'S CARNIVAL Director Darren Lynn Bousman
---
For the Season 3 opener of INSIDE HORROR, hosts Elric Kane and Staci Layne Wilson welcome director Darren Lynn Bousman and writer-actor Terrance Zdunich, the twisted minds behind the brand new rock 'n roll horror musical short film THE DEVIL'S CARNIVAL. Based on the success of his SAW film series (director of II, III, and IV) and the cult sensation REPO! THE GENETIC OPERA, Darren is pleased to present new clips from THE DEVIL'S CARNIVAL and to tell us more about his next horror film, THE BARRENS. Terrance Zdunich will announce details on his serial graphic novel, THE MOLTING.
We'll also have a vlog from YouTube sensation Jill Kill, and will be discussing our favorite cinematic depictions of Hell in horror.
Visit thestream.tv/inside-horror for more information, and for additional perspectives follow the team on Twitter at @InsideHorror and Facebook at facebook.com/InsideHorror. #301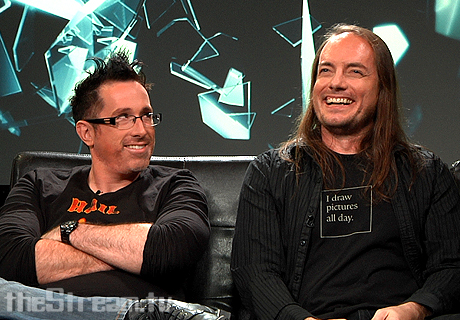 ...